At our physical therapy clinic, we strive to provide exceptional care to our new patients. As you embark on your therapeutic journey with us, we understand the importance of gathering relevant information to tailor your treatment plan. Our knowledgeable team will guide you through the process, ensuring a seamless experience from start to finish. From your medical history to your specific goals, we are here to listen, support, and empower you on your path to recovery and wellness.
Welcome to our physical therapy family!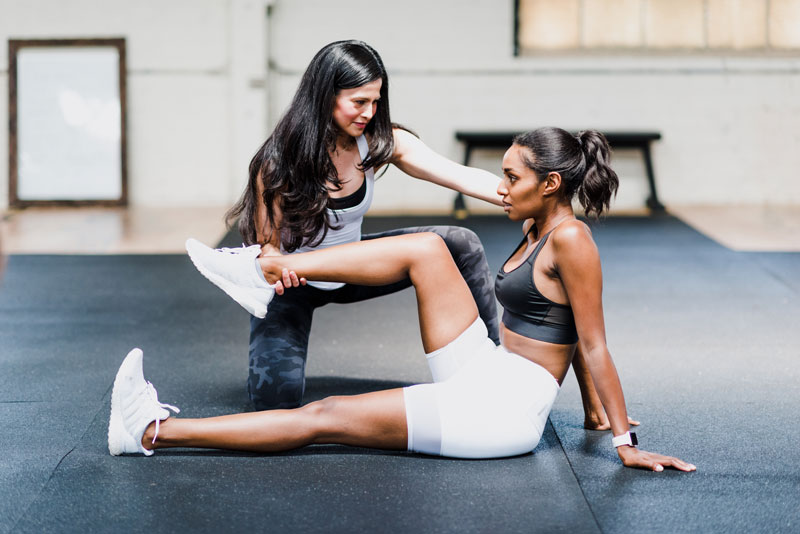 Open Hours – All Locations
Monday – Thursday:  7am – 7pm
Friday:  7am – 6pm
Saturday & Sunday: As Needed
Our Facilitites and Services
We are proud to provide a wide range of physical therapy services at our four convenient locations. With our commitment to excellence, you can trust us to deliver exceptional care and support throughout your healing journey.  Experience the difference at De Kalb, New Boston, and Texarkana Physical Therapy. Let us provide the care you need to get back to living your best, pain-free life.
Therapy Appointment Reminders
Plan to arrive 15 minutes early for new evaluation appointments.
Please be on time for all established patient appointments to receive the maximum benefit of your treatment plan.
Cancellations within 24 hours of appointments may result in a $25 fee charged to the patient.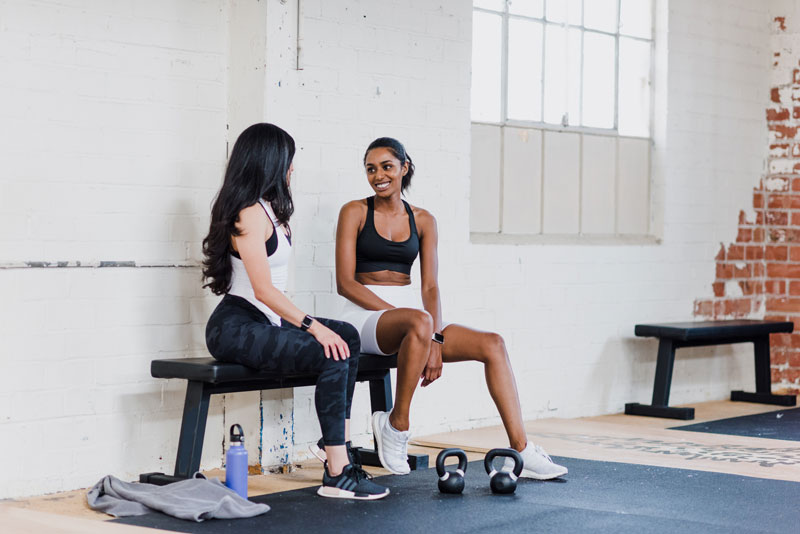 We Are One of the Top Physical Therapy Practices in Your Area.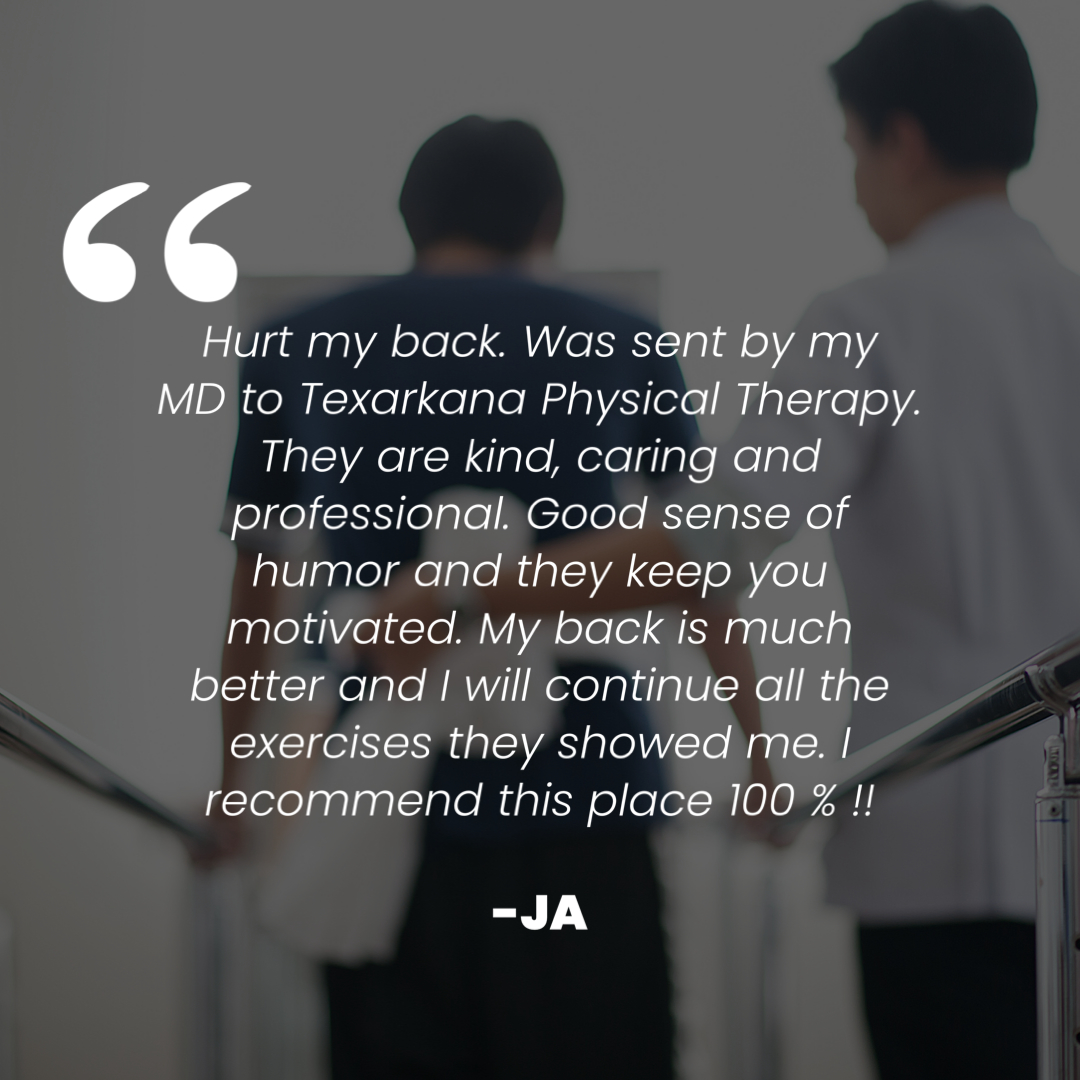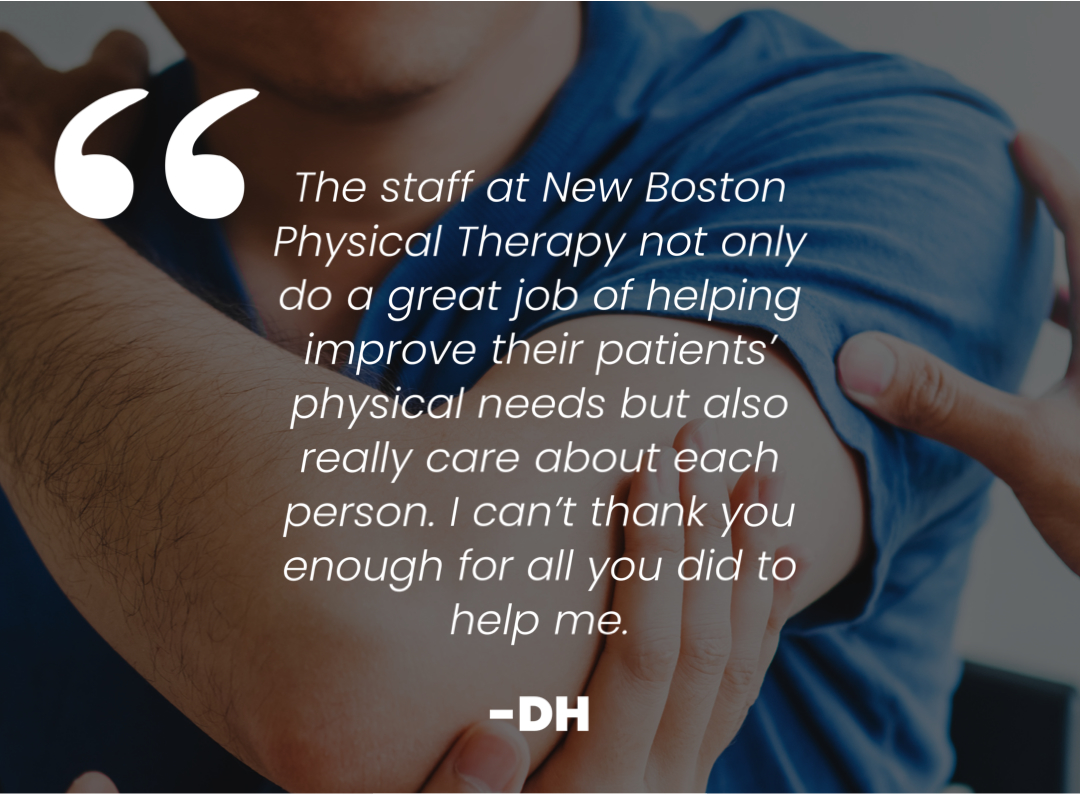 Frequently Asked Questions
What do I need to bring to your appointment?
To ensure a smooth and productive physical therapy appointment, there are a few items you should bring along.
Identification and insurance cards for verification purposes.
Medical records, X-rays, or test results related to your condition.
Bring a  list of current medications, if any.
Wear comfortable loose clothing and supportive shoes.
Is there a changing room available?
Yes, all of our locations have a changing room for patient use.
How long is a physical therapy session?
The duration of a physical therapy session is tailored to meet the unique needs of each patient. Our dedicated team of therapists understands that no two individuals are the same, and we take pride in providing personalized care that prioritizes your recovery and well-being.   In general,  you should expect each session to be one hour.
What Conditions Benefit from physical therapy?
Physical therapy is beneficial for a wide range of conditions. Whether you're recovering from an injury, managing a chronic pain condition, or seeking to improve your balance & mobility, physical therapy can help.  
Conditions that can find improvement with physical therapy also include:  
Headaches
Pre-operative and post-operative rehabilitation
Dizziness
Vertigo
Vestibular rehabilitation
Fall prevention
Strengthening
Discover the transformative power of physical therapy and take the first step towards a healthier, more active you.
Will I see the same therapist at each session?
Yes, as fully understanding your case & builing the proper therapy program for you is our priority and maintaining a consitent  patient – therapist relationship is an important part of that process.
What is the Compassionate Payment Plan?
Our Compassionate Payment Plan options can help make needed therapy accessible. 
Call and ask our office managers to review the available options and find one that will work for you.
Are Physical Therapy services covered in Network with my insurance plan?
We are in network with almost all health insurance plans but sometimes it can be difficult to pull up in insurance directories depending  on how different companies have us listed.
If you have questions, please call and speak to the office manager at any location for further assistance and to confirm network participation.